LINET at ANZICS, 20-22 April 2019, booth B14
Discover LINET Intensive Care Solution during the satelite symposium and live shows. Meet head of our clinical department showing the Moving & Handling and Early Mobilization during the exhibition.
We invite you to our booth B14 to a special lunch program
April 20th: 12.00 - 13:00
April 21st: 11.00 - 12:00
LINET booth program
Exhibition floor plan
Early Mobilization brochure
PROGRAM
Topic: Basics and advantages of Electrical Impedance Tomography for patient improved mechanical ventilation

Hayat Koubaa, International Businesses & Marketing Manager, TIMPEL Medical



Topic: Result of ongoing study: Influence of lateral tilt to the subjects suffering by unilateral and bilateral ARDS (animal study)

Mikulas Mlcek MD, PhD, Laboratory of Physiology Charles University Prague



Topic: Automatic Lateral Therapy as part of complex treatment of patient with ARDS or pneumonia in our ICU – our clinical experiences

Michal Otahal MD, General University Hospital Prague



Topic: Automatic Lateral Therapy from the nurse´s point of view
OUR GUESTS
Ms. Hayat Koubaa graduated as an Engineer from the University of Aachen, Germany, leading product development projects and successfully launching cardiovascular products worldwide. Ms. Koubaa is the International Businesses & Marketing Manager for Timpel Medical, responsible for the company based in Eindhoven, Netherlands.
Mikulas Mlcek is the Experimental Physiology Lab Deputy-Director and the Head of Medical Simulation Centre at the First Faculty of Medicine, Charles University in Prague. He graduated from Charles University and obtained PhD at the Department of Physiology. His thesis topic was computational modeling of cardiac electrical field and excitation-contraction coupling. Since then, Dr. Mlcek's scientific interest has moved to experimental physiology, mainly the interactions of cardiopulmonary systems. The major research models that he has been using over the past 10 years include acute respiratory distress (ARDS), extracorporeal membranous oxygenation (ECMO) and cardiopulmonary resuscitation. He published over 35 papers in scientific journals. As an Assistant Professor, Dr. Mlcek lectures and runs seminars and labs in Human Physiology. He also helps to design and run specialized post-graduate courses aimed at ventilation therapy and trauma management in the Medical Simulation Centre.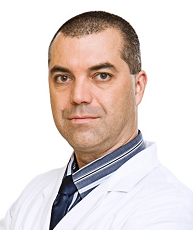 MD Michal Otahal, who graduated in 1998 from the Third Faculty of Medicine, Charles University in Prague, started practicing medicine at the Department of Anaesthesiology and Intensive Care Medicine in University Hospital Kralovske Vinohrady, Third Faculty of Medicine, Charles University. Since 2007, he has been working as the Head of Intensive Care Unit at the Department of Anaesthesia and Intensive Care, Charles University and General University Hospital. He is engaged in research into critical respiratory failure therapy and positioning.
Zuzana Mikolaskova, a senior staff nurse and the charge nurse in the ICU unit at the faculty hospital of the First Faculty of Medicine, Charles University. Zuzana Mikolaskova worked for 5 years at the faculty hospital in John Radcliffe Hospital Oxford in the cath lab, cardiothoracic ward and OR. She spent the following 6 years in Saudi Arabia, working in the cardiac surgery ICU and then the pediatric cardiac surgery ICU unit. Currently, Zuzana Mikolaskova teaches at the Third Faculty of Medicine in Prague and in a recruitment agency for nurses who are going to work Saudi Arabia. She holds certificates in specialized nursing care for psychiatry, pediatric and ICU.
LINET CONTACT PERSON ON THE BOOTH
Mr. Martin Ricl has eight years professional experience in health care with a focus on emergency and intensive care. Eighteen years of experience in product management, working as Team leader and Coach in various medical device companies (Medtronic, 3M and Linet). Since 2015, Martin is Head of Clinical Team in LINET Group.
Come to our satellite symposium and get a light lunch as a gift
OUR SOLUTIONS
Multicare
The Multicare CCU hospital bed is an ideal solution for the demanding critical care environment. The healthcare bed helps to maintain vital signs and ensures that the patient is treated safely and effortlessly.
&nbsp
Symbioso
Symbioso as Next Generation Integrated Low Air Loss system is designed to work in collaboration with the multicare bed.
&nbsp
Respiratory tomograph
Electrical Impedance Tomography (EIT) makes use of high frequency, low intensity electric signals, to provide live images of the breathing lung showing pulmonary performance in real time.