LINET presentation at Czech embassy in Belgrade
On April 20, a presentation of LINET and its Serbian partner, Beopanon Medical, was given at the Czech embassy in Belgrade. The event was attended by nearly 50 experts and leading medical professionals from hospitals throughout Serbia.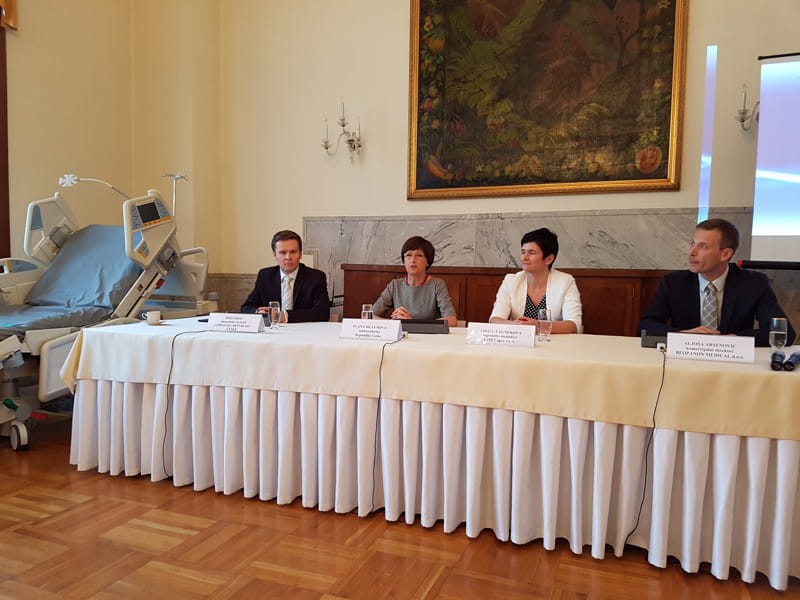 A welcome speech was given by the Czech ambassador to Serbia, Ivana Hlavsová, who spoke of the Czech Republic's healthcare development projects in Serbia. LINET then introduced guests to its line of unique solutions, which are revolutionizing the way patients receive medical care.
"Theses solutions are part of an extensive product portfolio and are based on the latest research concerning the provision of medical care to bedridden patients," says regional sales manager for Central and Eastern Europe Adéla Vágnerová, who represented LINET at the presentation. Part of the event was devoted to the technological solutions that LINET has developed on the basis of such research.
LINET's products, which are distributed in Serbia by Beopanon Medical, are successfully serving at the Clinical Center of Serbia as well as at Serbia's Military Medical Academy, where 100 beds for intensive care were delivered in 2014.