WHAT YOU SAW IN OUR BOOTH
Early Mobilization with LINET - Physiotherapy program
The interactive program and live shows at the LINET booth allowed you to see how our solutions work and help in practice. Our clinical coaches show you a usage of the beds, mattresses and armchairs. The main guest of this dynamic program was Molly Dudek, a Clinical Application Specialist from the USA. She focused on LINET's concept of Early Mobilization.
Reminder of live shows:
Early Mobilization with LINET - Physiotherapy program
Intensive Care
The LINET Intensive Care solution supports prevention, therapy, and diagnosis during both intensive & critical care. The beds are equipped with a range of sophisticated features that reduce the workload of medical staff while improving patient safety and comfort. The features range from automatic lateral therapy, integrated scales and X-rays to the Mobi-Lift which supports easy mobilization. Influence the length of a patient's stay in the Intensive care by using the LINET Intensive Care solution! Our clinical coach Aneta introduced you the Intensive Care solution.
Reminder of live shows
Product portfolio
Multicare Intensive & Critical Care Bed offers ALT for the Prevention of Pulmonary Complications
NEW Virtuoso Pro, the Top Antidecubitis System
Watch the New Multicare Video - Early Mobilization
One Day Care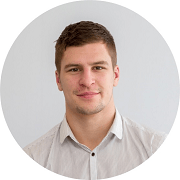 Using innovative methods, a lot of planned and necessary procedures are currently non-invasive and very tolerable by the human body. The best possible care is provided by professionals using the best equipment in various hospitals and clinics. Patients go home as soon as possible, usually the same day, to recover in their natural environment, a place where they feel comfortable and safe. Alex introduced you One Day Care solution.
Reminder of live shows:
Product portfolio
The new Sprint 100 stretcher is ideal for transport and treatment
Pura, Dialysis and Oncologic chair
Mother and Child Care
LINET focuses a great deal of attention on gynecology and obstetric care, so pediatric care is the next step in the process. The AVE 2 Birthing Bed allows the parent to experience greater comfort during this crucial life situation and assists the medical staff with their work.
The child beds are adapted to the special needs of younger patients, from newborns, small children up to teenagers. The beds offer the child maximum comfort, a completely safe space and they try to make the child's stay in hospital pleasant. Mother and Child Care solution was presented by Eva.
Reminder of live shows:
Mother and child care solution
Product portfolio
Discover the birthing bed AVE 2
Watch the AVE 2 in use
Smile with TOM the Bear: The TOM 2 Bed for Children
Watch the videos Time for Happier Stories with AVE 2 and TOM 2
Arrange a meeting
Would you like to arrange a meeting in your institution or get more information about great LINET solutions? Just fill this form and we will contact you.
Follow us on social media
facebook.com/linetmea/
linkedin.com/company/linet-mea/
Leave us your feedback
Open the form