LINET participates in Australian Healthcare Week
Australian Healthcare Week is one of the largest specialized medical healthcare events on the Australian continent. It brings together a wide range of topics, from the development of healthcare infrastructure to hospital technologies and services for patients. Moreover, it allows providers to demonstrate products and services designed with these areas in mind. This year, LINET was on hand.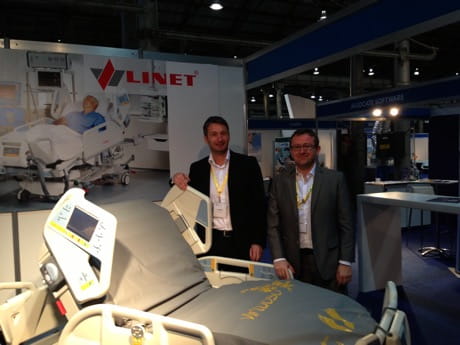 Especially in light of continuing population growth, the Australian healthcare market is anticipating a significant boom. "We are already participating in two large tenders for the supply of beds and lease of mattresses. If we succeed, we will have opened the door to a market valued in the millions of Australian dollars. In the coming years, a number of tenders will also be organized in the private sector, which accounts for approximately one third of the Australian healthcare market. That is one of the reasons we took advantage of the opportunity to promote the LINET brand at this prestigious event," says Martin Ričl, International Training Manager for LINET Group.
At the exhibition, the target group of which comprises representatives of healthcare facility management, planners, and other important decision makers, LINET showcased its key products – the ICU bed Multicare and the bed Eleganza 2 for standard care with advanced features such as the innovative SafetyMonitor system for increased patient safety.